Loyalty Program
THE "COFFEEHUB LOYALTY POINT" SYSTEM

Join our loyalty program the "CoffeeHub Coffee Loyalty Point" system!
Who can apply?
Any customer of CoffeeHub may take part in the loyalty program. All you need to do is register as a customer in our webshop and you automatically start collecting your CoffeeHub Loyalty Points on your account. This does mean that purchases by "guest customers" will not count toward loyalty points so we recommend registering on our webshop even if it is your first purchase. /Please note that this program is not available for resellers and our partner coffee shops./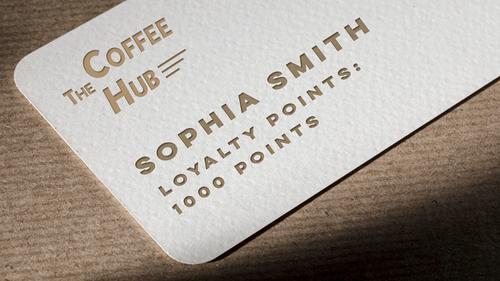 How to earn loyalty points?
When you purchase from us you collect points after each coffee beans in your order. These loyalty points can be redeemed during your next purchase. Items on sale and the shipping cost cannot be turned into points.
How long can you use your loyalty points?
After your purchase the gained loyalty points are available for the next 90 days. We recommend placing your next order within 3 months of each other to make use of the CoffeeHub Loyalty Points system. Loyalty points are non refundable and they cannot be exchanged for cash.
How to calculate your loyalty points?
7,15% of the sales value of each coffee item in your order will be credited as loyalty points on your account and become available on your next purchase. /For example after a 10.000 Ft purchase 715 points (worth 715 Ft) will be credited./
How to collect and use your coffee loyalty points?
If you are registered and logged in, after your order has been placed and collected you automatically receive your loyalty points. The points redeemed from different orders are combined.
You can check your current Loyalty Point Balance under LOG IN - ACCOUNT. You can use your points during CHECKOUT under PAYMENT METHOD. You will see how many points you have available to use and their value will be deducted from the total price.
1 loyalty point equals 1 HUF. We maintain the right to change the exchange rate of loyalty points. These changes will be announced 90 days before they take effect. You can always check the current value of loyalty points here.